Online Dispensary in Canada with Quality Bud at Low Prices
Want a cheap mail-order bud service that's on par with the highest standards in the industry but at the lowest price? Then, you're in the right place.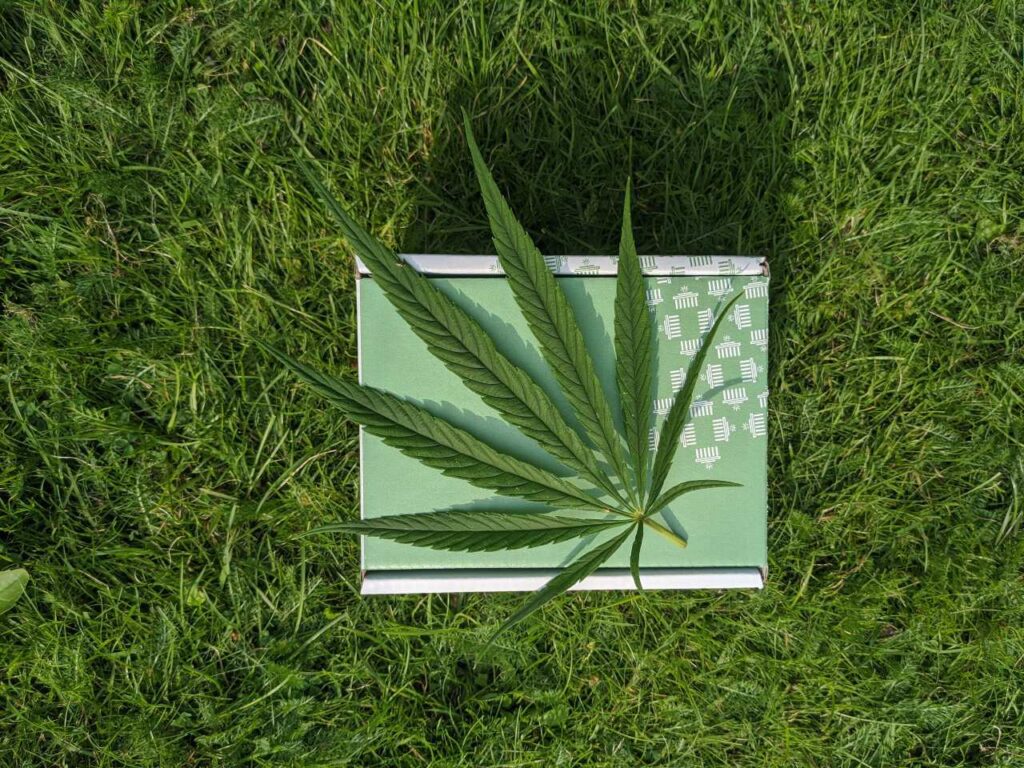 Naked Cannabis quickly jumped to the top and is now one of Canada's favourite marijuana dispensaries. Why? We are stoners, as well, and know what consumers want when they visit a dispensary. Keep reading to learn more about our dispensary in Canada and five considerations when choosing a place to buy weed.
Need a Vancouver dispensary? Perhaps you need a Toronto dispensary? It doesn't matter which province or territory you live in Canada, you can buy cheap cannabis online at Naked Cannabis. No more spending the extra time and money searching for or driving to a weed dispensary near you.
All Across Canada, Stoners are Smiling About Naked Cannabis
At Naked Cannabis, buying weed is easy. You can even pay with a credit or debit card fast and secure at checkout. While we do offer the traditional e-transfer method used by the majority of dispensaries, that is usually a secondary option. The ease of paying with a credit or debit card is another reason, we've won the hearts of Canadian stoners across the country. It's just easier.
Simplicity. Efficiency. Quality. Life is frustrating enough as it is. You don't need a malfunctioning website or a tedious payment process to hold you up during the process. Ain't nobody got time for that.
Quite frankly, we know what stoners want in a shopping experience since we are stoners ourselves. Our company and online dispensary were developed with the customers' needs as our main priority. Whether you are shopping at a dispensary in Toronto, Vancouver, Ontario, etc. you have certain expectations (and you should) when buying weed in Canada.
We meticulously select the cultivators we partner with, and we only source the highest quality British Columbia buds and sell them to you at the lowest market price. In fact, customers often mention the price and quality in their reviews. Here are a few examples from Google:
"Good products at good price. Very fast shipping." - RBT GLT
"Very fast shipping and quality flower, will buy again! Thank you for the incredible customer service." - markjpwns
What Qualities to Look for in a Dispensary in Canada
No matter what type of shopping experience you are heading into or what the product is that you are going to buy, you have a certain set of expectations. For instance, if you were to enter a clothing retail shop, you might expect friendly customer service, a nice selection of clothes, and great prices, too! The same goes for weed dispensaries in Canada. You should have a set of expectations, regardless of whether you are shopping at a brick-and-mortar location or from an online dispensary.
1. Is the dispensary helpful and responsive to your questions? If you stepped into a dispensary in Toronto, and there was no one friendly or inviting of questions about their products - then you're probably not going to come back. The same goes for online dispensaries in Canada. Be sure that the company you order bud from is available and promptly replies to any questions you might have. At Naked Cannabis, we have a Zendesk help center where you can leave any of your questions and expect a short turnaround for an answer.
2. Are there positive reviews written about the dispensary? What is their overall star rating? Any legit dispensary in Canada will have various places you might find their reviews, but Google is often the first and best resource for this information. If you would like to read our client reviews at Google, simply click here. As of right now, we have a solid 4.8-star rating out of greater than 1,600 reviews.
3. Does the Canadian dispensary know their bud? If the dispensary is online, do they publish content or demonstrate their knowledge and experience in the world of cannabis? If you travel to a marijuana store in Ontario, for example, do the budtenders demonstrate knowledge and offer guidance when it comes to the various strains and other cannabis products they sell?
4. Does the weed shop sell top-tier buds at reasonable prices? With the demand for cannabis products such as vapes, edibles, concentrates, flower, and even CBD oil in Canada, you have options and should shop around. Stay cautious of companies that overprice products or try to oversell their quality. So whether you're going to an actual bud dispensary in Toronto (or any other city) or buying your nugs online, do some price checking first. Compare a few online dispensaries to form an idea of how much the particular strain or product is being sold for at other venues. Even within the online dispensary realm, some high-ranking websites jack up their prices as much as possible as they know they are first in the search results. Either way, do a little price comparison. One thing is certain, once you do some research you will know why our customers love our prices so much.
5. How does the overall quality of the company feel? Whether they have a website you are visiting to buy weed online or an actual store, pay attention. What does the logo look like? Is the website professional and does it run smoothly? If you are at a brick-and-mortar dispensary in Canada, how does the shop feel? Cheap? Ask them for a business card as well and critique it (not out loud, of course).
Shop for Cannabis Products Online Safely and Discreetly
Buy CBD oil or cannabis products safely and securely at Naked Cannabis. Our site has end-to-end encryption, and we work with renowned and trusted payment processors. Our online checkout process is quick and smooth and your bud arrives directly at your doorstep. Have you shopped with our online dispensary in Canada, yet? Buy something you've been craving today.